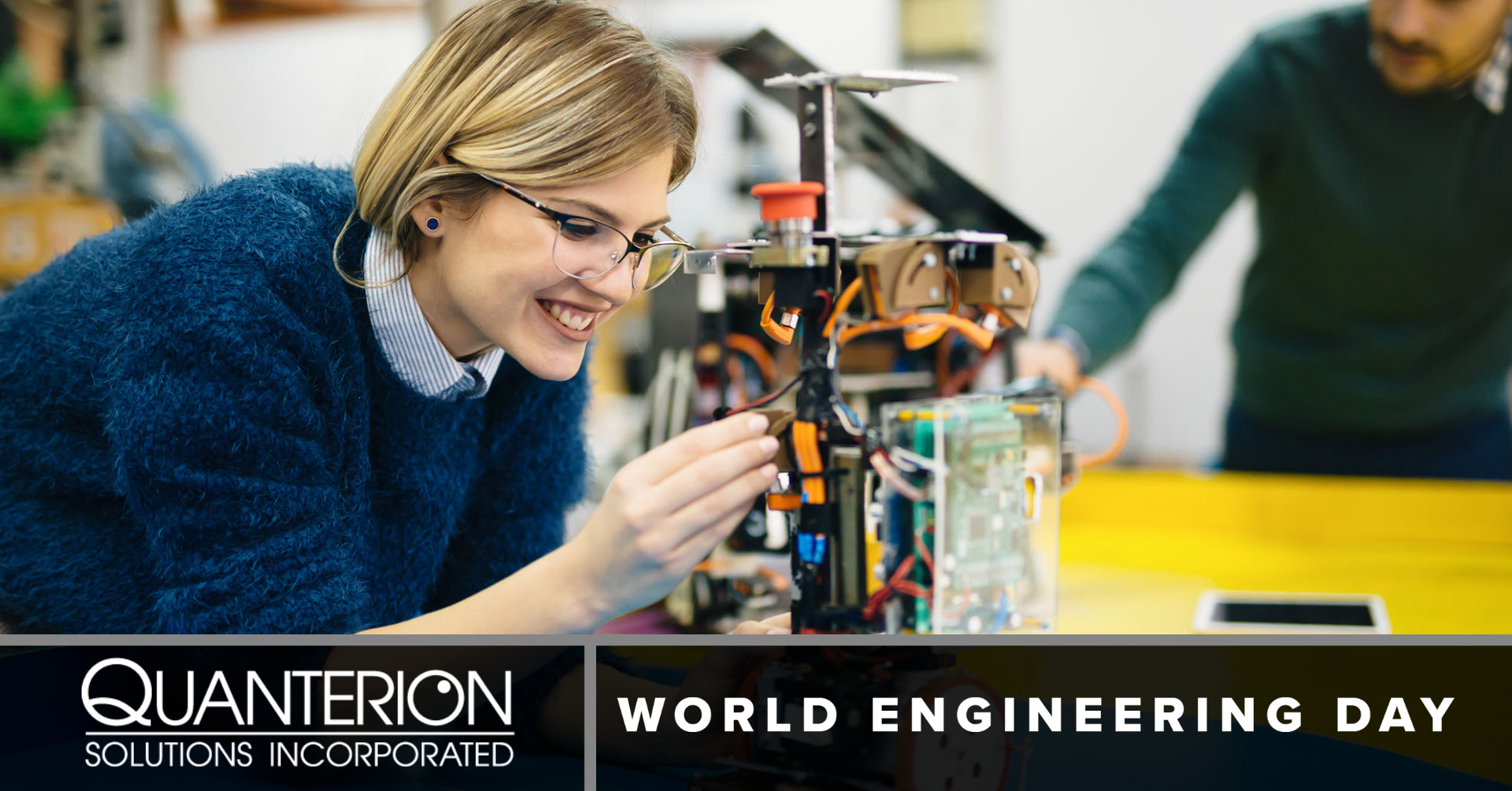 World Engineering Day is March 4
The theme of World Engineering Day is "Build Back Wiser: Engineering the Future," which recognizes the important work that engineers need to do to ensure a better future.
See below to discover reliability engineering open training, discounts on reliability engineering publications and Quanterion's most popular reliability engineering resources.
Training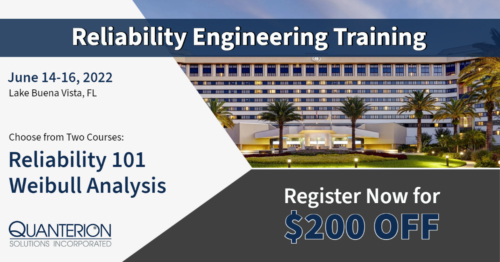 Quanterion Solutions is offering reliability engineering open training on June 14 through 16, 2022. The hands-on training will be hosted in Lake Buena Vista, FL. Attendees can choose between two courses –  Reliability 101 and Weibull Analysis.
Register before March 16, 2022 to receive $200 off the course price.
Learn more about the reliability engineering training.
Reliability Engineering Publication Discounts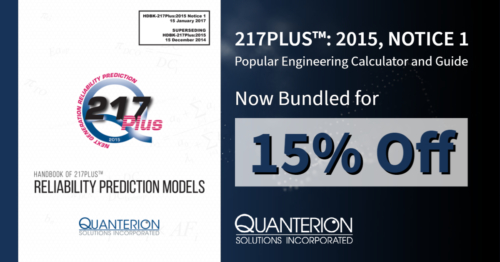 Receive 15% off a bundle of two of Quanterion's most popular products, the 217Plus™: 2015, Notice 1 Spreadsheet Calculator and the Handbook-217Plus™: 2015, Notice 1.
Combined, these products minimize the time and cost of generating customized and relevant data to fit into practically any overall quality and reliability program.
This discount ends March 7, 2022. Buy the 217Plus calculator and handbook at a 15% discount today!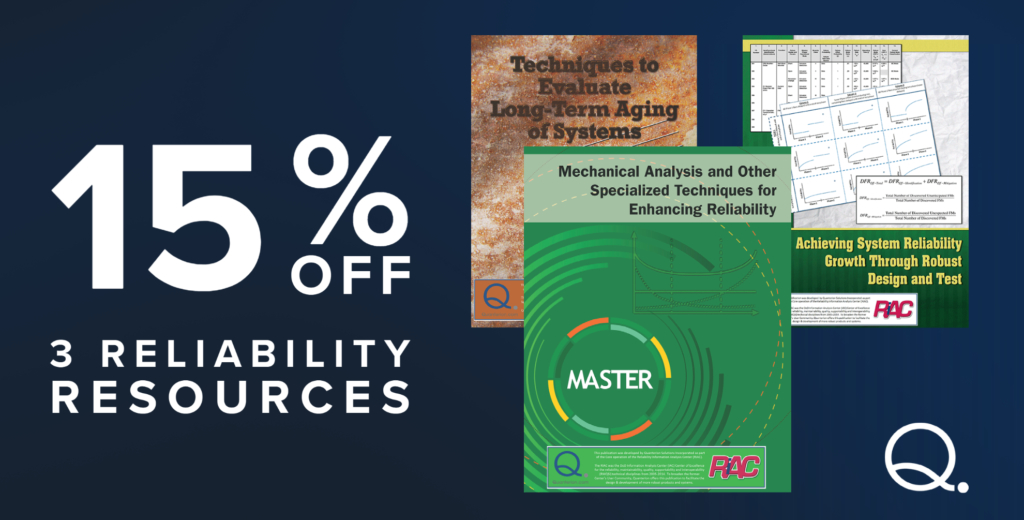 Get three reliability engineering handbooks for $238! You'll receive Achieving System Reliability Growth Through Robust Design and Test, Techniques to Evaluate Long-Term Aging of Systems (LAST), and Mechanical Analysis and Other Specialized Techniques for Enhancing Reliability (MASTER).
These resources will show you how to perform mechanical analyses; design your products with an understanding of long-term aging effects on parts, and equipment, and more.
Buy all three reliability publications for just $238!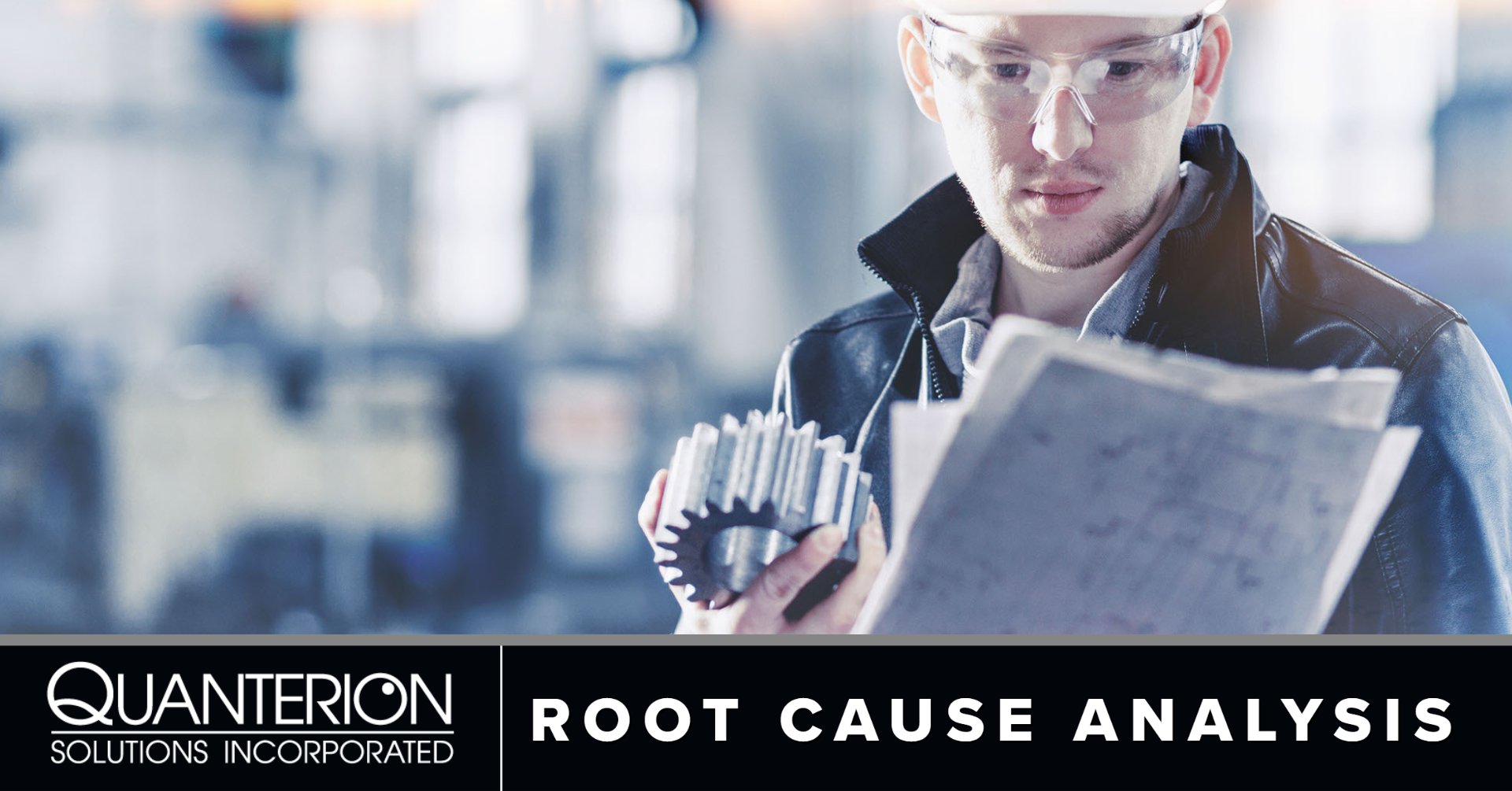 Ready to improve your reliability engineering knowledge? Discover Quanterion's "Reliability Engineering Terms" tech briefs.
The most recent tech brief is "Root Cause Analysis," which is a class of problem-solving methods aimed at identifying and eliminating the root cause of failures. You'll learn about the practice and benefits of root cause analysis, and more. View the Reliability Engineering Terms – Root Cause Analysis tech brief.
Reliability Engineering Products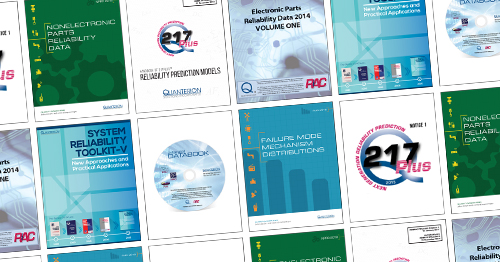 Quanterion's reliability, maintainability and quality engineering products apply the company's in-depth understanding of specific processes, including the identification of specific tasks that can be simplified and/or automated to reduce the necessary time and resources for such processes.
This collection of software tools provides the desired simplification, while also incorporating additional insights, rules of thumb and numerous other practical application tips. Explore these popular and affordable reliability products.
View Quanterion's complete catalog of reliability engineering publications, tools, and training opportunities. 
Find Quanterion on social media to access engineering information, resources, and more.