Be Cyber Smart:
Cybersecurity Awareness Month Week of Oct. 4 (Week One)
As our lives have become increasingly dependent on technology, virtually all personal and business data is kept on internet-connected platforms, which can become a gold mine for bad actors. The first full week of Cybersecurity Awareness Month will highlight best security practices and focus on general cyber hygiene to keep your information safe. Own your role in cybersecurity by starting with the basics. Creating strong passwords and using multi-factor authentication, backing up your data, and updating your software are great places to start. This is a great way to Do Your Part #BeCyberSmart!
Check out related cybersecurity resources below created by Quanterion Solutions Incorporated, the National Cyber Security Alliance (NCSA), and the Cybersecurity & Infrastructure Security Agency (CISA).
Cybersecurity Resources by Quanterion Solutions Incorporated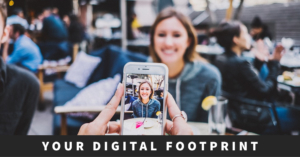 The actions you take online contribute to your digital footprint and may have real-world consequences. Your digital footprint could damage your reputation, may be shared by organizations, and possibly could be obtained by hackers and identity thieves. Learn what a digital footprint is and how you can limit it.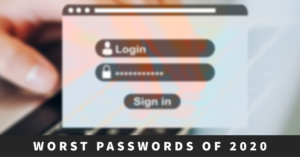 Each annual Cybersecurity Awareness Month, social media is bombarded with tips for secure passwords. But what specifically are the worst passwords to avoid?
Enter the NordPass "Top 200 Most Common Passwords of the Year 2020." This extensive list provides eye-opening information about recent passwords that have become so prevalent that many can be hacked in mere seconds or less. Find out if any of your passwords are on the list.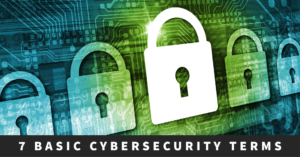 The Cybersecurity Awareness Month of 2021 marks a new era in information technology. It's an era in which your role in protecting your data and privacy is vastly different than it was before the COVID-19 pandemic. Quanterion Solutions fully supports more involvement by you – the everyday Internet user – and has outlined seven basic terms to help you protect your personal online security.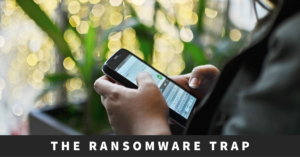 Ransomware attacks crashed down on schools, hospitals and government agencies in torrents last year, taking advantage of the entities providing education, healthcare and assistance to individuals during the COVID-19 pandemic.
Even worse, the ransomware threat is escalating by leaps and bounds. This menacing type of malware attacks a new victim every 14 seconds. Learn what ransomware is and how to protect against it.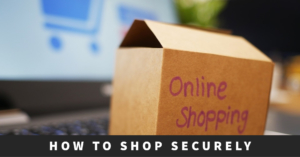 Shopping season kicks off next month! While millions of Americans will enjoy online deals this holiday season, cybercriminals will be targeting unsuspecting shoppers. Your personal and financial data, device health, identity, money, and more are at stake as criminals seek to catch you off-guard. Check out these tips to learn how to boost your security as you shop for online deals.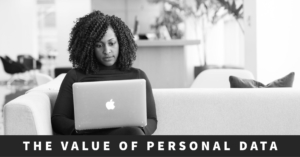 Mining personal data is a gold rush for many companies. But what does it mean for individuals? Read more.
Cybersecurity Resources by the National Cyber Security Alliance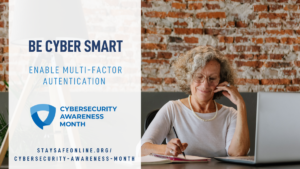 At a time when we are more connected than ever, being "cyber smart" is of the utmost importance. This year has already seen more than a fair share of attacks and breaches, including the SolarWinds and Kaseya breaches as well as high-profile attacks on the Colonial Pipeline and other critical infrastructure. Furthermore, as has been underlined by these recent breaches, cyber attacks are becoming more sophisticated with more evolved bad actors cropping up each day. Luckily, there are several steps that we can take on a daily basis to mitigate risks and stay one step ahead of malefactors. Read more.
Cybersecurity Resources by the Cybersecurity and Infrastructure Security Agency (CISA)