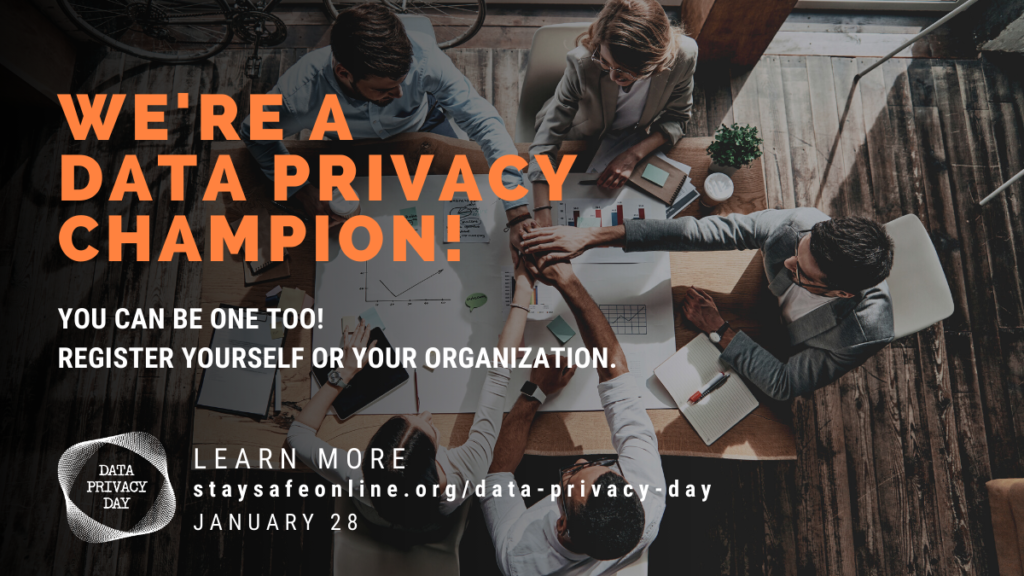 Quanterion Solutions announced its commitment to Data Privacy Day by registering as a champion for the campaign. As a champion, Quanterion recognizes and supports the principle that all organizations share the responsibility of being conscientious stewards of personal information.
Data Privacy Day is a global effort — taking place annually on Jan. 28 — that generates awareness about the importance of privacy, highlights easy ways to protect personal information and reminds organizations that privacy is good for business. This year, we are encouraging individuals to "Own Your Privacy" by learning more about how to protect the valuable data that is online, and encouraging businesses to "Respect Privacy," which advocates for holding organizations responsible for keeping individuals' personal information safe from unauthorized access and ensuring fair, relevant and legitimate data collection and processing.
"There are three states for data that people need to ask themselves what exactly is occurring at each – data at rest, transit, and use. Data Privacy Day is a reminder that people should take the time to understand how their data will be used before agreeing to use any such application before it's too late." – Nick Maida, Cybersecurity Engineer at Quanterion Solutions Incorporated.
According to a Pew Research Center study, 79% of U.S. adults report being concerned about the way their data is being used by companies. As technology evolves and the pandemic continues to influence how consumers interact with businesses online, data collection practices are becoming increasingly unavoidable, making it imperative that companies act responsibly.
For more information about Data Privacy Day 2021 and how to get involved, visit staysafeonline.org/data-privacy-day/
About Data Privacy Day
Data Privacy Day began in the United States and Canada in January 2008 as an extension of the Data Protection Day celebration in Europe. Data Protection Day commemorates the Jan. 28, 1981, signing of Convention 108, the first legally binding international treaty dealing with privacy and data protection. NCSA, the nation's leading nonprofit, public-private partnership promoting cybersecurity and privacy education and awareness, leads the effort in North America each year. For more information, visit staysafeonline.org/data-privacy-day/
Check out Data Privacy Day Events, Tips, and Resources!
Join Quanterion on social media to access Data Privacy Day resources, tips, and more. Find us on social media for daily updates!