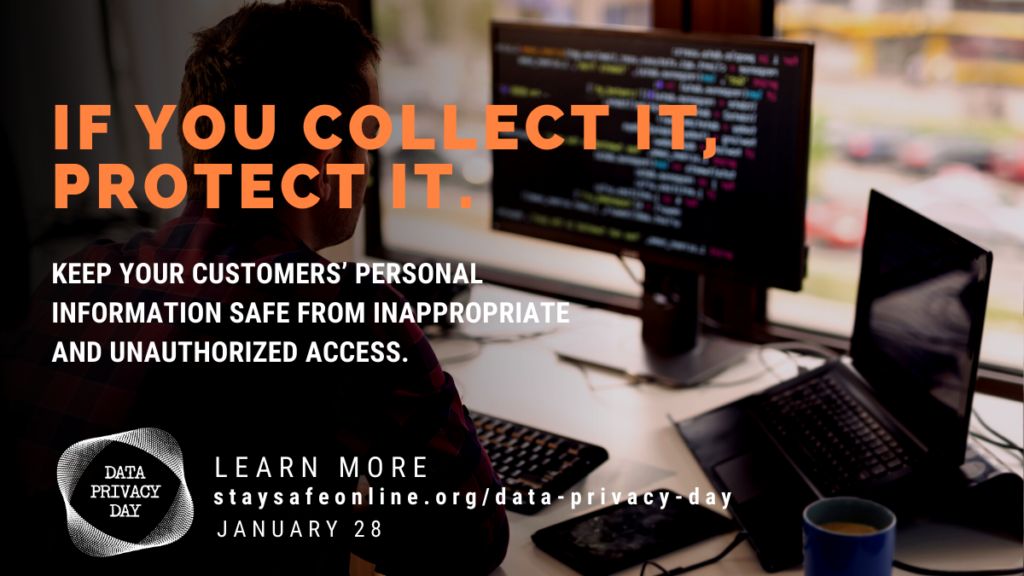 Data Privacy Day, Jan. 28, is an international effort to spread awareness about data privacy and educate individuals on how to secure their personal information. It also works to encourage businesses to respect privacy and be more transparent about how they collect, store and use data. This year, Data Privacy Day 2021, spotlights the value of information and how to "Own Your Privacy" and "Respect Privacy." Learn more about Data Privacy Day.
See below for Data Privacy Day resources.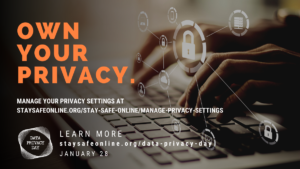 National Cyber Security Alliance
In honor of Data Privacy Day, check out NCSA's tips for creating a culture of privacy in your organization, and teaching your employees to respect privacy.
National Cyber Security Alliance
Together we can create a culture of respecting privacy, safeguarding data and enabling trust. Learn about the key issues to consider when handling personal information.
National Cyber Security Alliance
In today's world, digitally connected families must think about safety and security both online and offline. Every child is taught basic safety and security, like not talking to strangers and looking both ways before crossing the street. Teaching young people easy-to-learn life lessons for online safety and privacy begins with parents leading the way.
Learn more about Data Privacy Day or check out Data Privacy Tips or Events! 
Join Quanterion this month to access Data Privacy Tips resources, tips, and more. Find us on social media for daily updates!