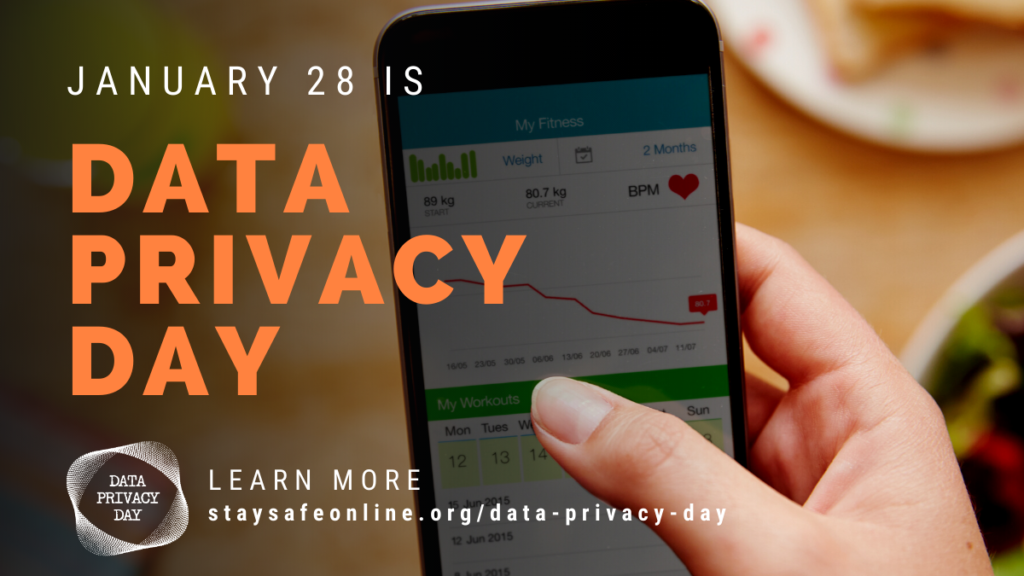 Data Privacy Day is an international effort held annually on Jan. 28 to create awareness about the importance of privacy and protecting personal information. As a Data Privacy Day Champion, Quanterion recognizes and supports the principle that all organizations share the responsibility of being conscientious stewards of personal information.
Millions of people are unaware of and uninformed about how their personal information is being used, collected, or shared in our digital society. Data Privacy Day aims to inspire dialogue and empower individuals and companies to take action.
In 2021, NCSA is encouraging individuals to Own Your Privacy by learning more about how to protect valuable data online, and encouraging businesses to Respect Privacy which advocates for holding organizations responsible for keeping individuals' personal information safe from unauthorized access and ensuring fair, relevant, and legitimate data collection and processing.
See below for Data Privacy Day events.
Data Privacy Day Twitter Chats
Join @StaySafeOnline for two Data Privacy Day Twitter chats in January to feature your helpful information and resources and help your followers and others understand how to be #PrivacyAware! On January 21, 2021 at 2:00 PM ET, the chat theme is "How to "Own Your Privacy" and on January 25, 2021 at 2:00 PM ET, the chat theme is "Respecting Consumer Privacy." Answer @StaySafeOnlinetweets and use the hashtag #PrivacyAwareChat to help us spread the word.
Privacy Quick Start training
This free 3-hour webinar is geared towards entry-level privacy professionals and non-privacy professionals. The goal of this course is to prepare the participant for privacy-related challenges, as well as to work better with the privacy office at their organization. While privacy presents challenges to all, this presentation will give you tools to address those challenges and reduce their impact. This training is focused on providing a basic understanding of privacy and introducing participants to key topics.
Data Privacy Day 2021: Data Privacy in an Era of Change
Join the National Cyber Security Alliance and LinkedIn for Data Privacy Day 2021: Data Privacy in an Era of Change! This free event will convene data privacy experts from industry, government, academia and non-profit for an afternoon of keynotes, panels, and discussions on current topics in data privacy.
Learn more about Data Privacy Day or check out Data Privacy Tips or Resources!
Join Quanterion this month to access Data Privacy Tips resources, tips, and more. Find us on social media for daily updates!