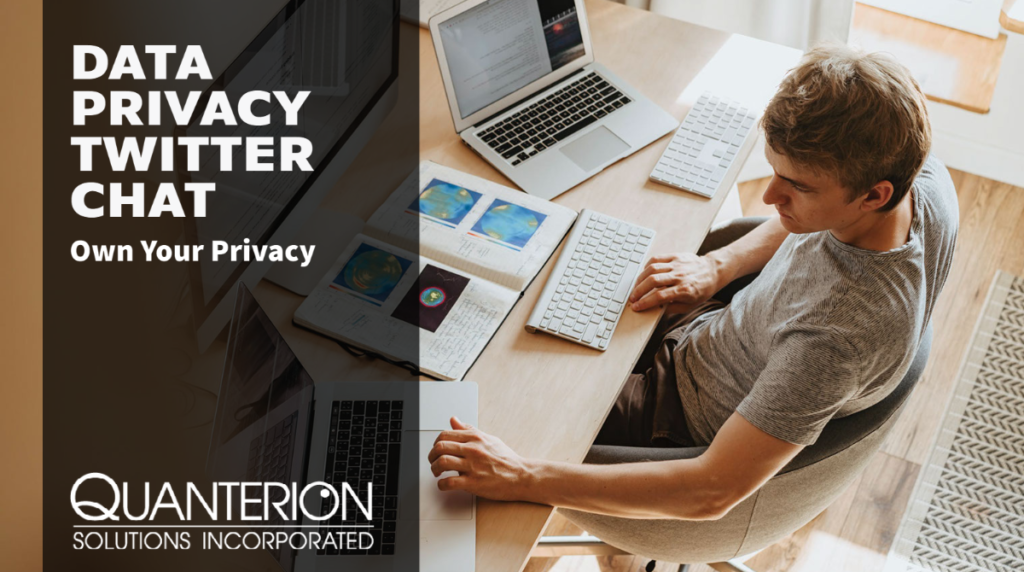 The National Cyber Security Alliance hosted a Data Privacy Day Twitter chat on Jan. 21 titled, "Own Your Privacy." Quanterion participated in this chat; see below for the company's responses to the chat questions.
Question 1: A key message this #DataPrivacyDay is "Own Your Privacy." Individuals feel an increasing lack of control over their personal data. How can individuals control who receives their data?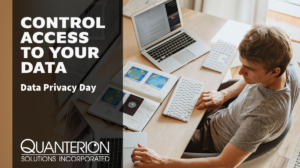 Answer: Avoid downloading #apps that request too much #personaldata.
Update your #privacysettings on #devices, #apps, #webbrowsers, #onlineaccounts & more.
Individuals can ask these 4 questions before releasing #personaldata:
1. Why do they need my info?
2. Where is my info going?
3. How will my info be protected?
4. How trustworthy is this person/org/program?
Question 2: By 2025, it's predicted there will be more than 75 billion connected devices in use worldwide. What are the privacy ramifications when bringing connected devices into the home and office?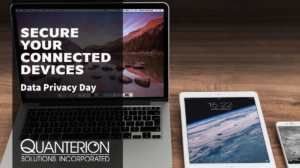 Answer: #Connecteddevices have #online#microphones & #cameras, which can become a #hacker's window into your life. Too often, #smartdevices collect more #personalinfo than necessary, which puts #consumerprivacy at risk.
Question 3: How often should individuals review and update their privacy settings for their devices and online accounts? Any tricks for managing all of this?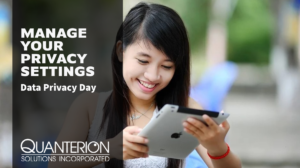 Answer (1 of 2): There is no "magic number" for how many times per week/month/year users should update their #device & #onlineaccount #privacysettings. Consumers should find a frequency that works best for them & their #infosecurity.
Answer (2 of 2): Consumers can also view this Google #privacycontrols link safety.google/privacy/privacy-controls This link allows people to quickly access their #privacysettings, delete #data or set to automatically delete, take a #dataprivacy checkup & more.
Question 4: Are there ways to learn what information about you is out on the web? What resources/tools can you use?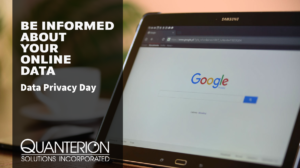 Answer (1 of 2): Consumers can start by typing in their name in a #searchengine to see what #personaldata is available. They can look for & try to remove any #personalinfo that they don't want other users to see.
Answer (2 of 2): Consumers can view & manage their #data on their #Googleaccounts.
Go to your account.
Click "Data & personalization."
Under "Things you create & do" click "Go to Google Dashboard."
View & manage as needed.
Question 5: After you download a new app or purchase a new device, what are some of the first things you should do to protect your privacy?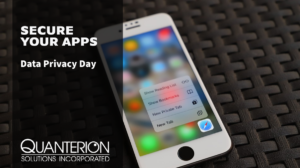 Answer (1 of 2): First, evaluate how much of your #personaldata the app must access. Then, match that up against how much #data it is is requesting to access. Don't allow the app to access more data than necessary.
Answer (2 of 2): Look at the #appprivacy settings & update to a higher level of #datasecurity. Don't turn on location unless necessary. Make sure access to the #app is secure.
Question 6: In this age of online learning, what can parents do to help manage the privacy of their kids? What privacy conversations should parents be having with their children?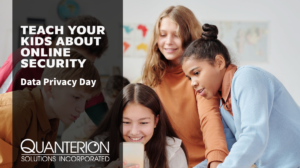 Answer (1 of 2): Parents: Start by teaching your kids about the value of #personaldata & why it is important to protect their data. Explain the basics about what personal data is & how it can get stolen or misused.
Answer (2 of 2): Next, teach your kids basic ways to protect their #data, such as keeping a #securepassword, not clicking on ads & links or attachments that look suspicious, looking for the lock symbol in front of the #URL, etc.
Question 7: People have varying opinions on how much of their data they want to safeguard. What are some resources to help consumers configure their privacy settings?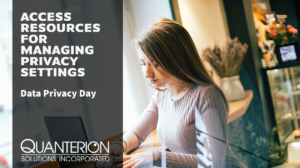 Answer: View this @StaySafeOnline resource for managing your #privacysettings. staysafeonline.org/stay-safe-online/managing-your-privacy/manage-privacy-settings It #links to instructions for updating settings on #apps, #devices, #searchengines, #webbrowsers & more.
Question 8: In addition to configuring privacy settings and knowing what to and what not to share online, what else can you do to protect your privacy?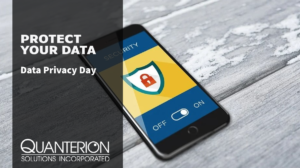 Answer: Install #antivirus #software. Keep your #devices updated. Use multi-factor authentication for your #devices & accounts. Don't leave your #device, #app or #onlineaccount logged in when you're done.
Question 9: We'd love to hear how your organization is celebrating #DataPrivacyDay! How are you helping your colleagues, customers, or communities be #PrivacyAware?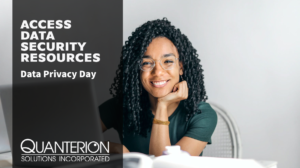 Answer: @Quanterion is a #DataPrivacyDay champion & released #dataprivacy resources, tips & information about #DataPrivacyDay on its website. Quanterion has been raising awareness about #datasecurity on #socialmedia.
Question 10: Do you have any other resources to share with the chat for #DataPrivacyDay?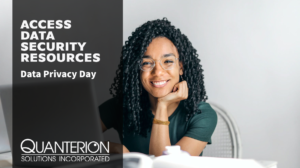 Answer:
Learn more about #DataPrivacyDay: quanterion.com/quanterion-data-privacy-day-champ
Access resources: quanterion.com/data-privacy-day-2021-resources
Get tips: quanterion.com/data-privacy-day-tips
View info about #DataPrivacy events: quanterion.com/data-privacy-day-2021-events
View Data Privacy Day information, events, tips, and resources!
Join Quanterion on social media to access Data Privacy Day resources, tips, and more. Find us on social media for daily updates!