Cybersecurity First – Cybersecurity Awareness Month Week of Oct. 25 (Week Four)
Week 4 is all about making security a priority. For businesses, this means building security into products and processes. Make cybersecurity training a part of employee onboarding and equip staff with the tools they need to keep the organization safe. For individuals, keep cybersecurity at the forefront of your mind as you connect daily. Before purchasing a device or online product, do your research. When you set up a new device or app, consider your security and privacy settings and update default passwords. Cybersecurity should not be an afterthought.
Learn more about Cybersecurity Career Awareness week here.
Cybersecurity First Resources
Resources by Quanterion Solutions Incorporated
Video – Advanced Persistent Threats (APTs)
Advanced Persistent Threats, or APTs, represent a growing and dangerous facet of today's cybersecurity threat framework. These targeted attacks can remain undetected from months to years. This video reveals common indicators of an APT, the typical APT life-cycle and more.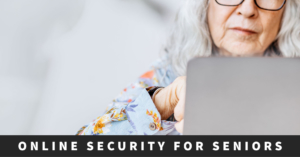 Did you know older adults are five times more vulnerable to tech support scams than other age groups? Tech support scams use scare tactics to persuade users to purchase an expensive "solution" to a nonexistent problem with a computer.
This Cybersecurity Awareness Month, educate an older person in avoiding online scams with these best practices.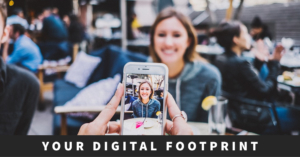 The actions you take online contribute to your digital footprint and may have real-world consequences. Your digital footprint could damage your reputation, may be shared by organizations, and possibly could be obtained by hackers and identity thieves. Learn what a digital footprint is and how you can limit it.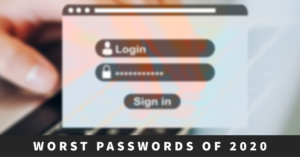 Each annual Cybersecurity Awareness Month, social media is bombarded with tips for secure passwords. But what specifically are the worst passwords to avoid?
Enter the NordPass "Top 200 Most Common Passwords of the Year 2020." This extensive list provides eye-opening information about recent passwords that have become so prevalent that many can be hacked in mere seconds or less. Find out if any of your passwords are on the list.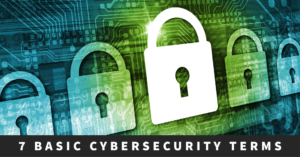 The Cybersecurity Awareness Month of 2021 marks a new era in information technology. It's an era in which your role in protecting your data and privacy is vastly different than it was before the COVID-19 pandemic. Quanterion Solutions fully supports more involvement by you – the everyday Internet user – and has outlined seven basic terms to help you protect your personal online security.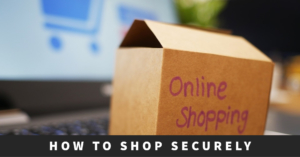 Shopping season kicks off next month! While millions of Americans will enjoy online deals this holiday season, cybercriminals will be targeting unsuspecting shoppers. Your personal and financial data, device health, identity, money, and more are at stake as criminals seek to catch you off-guard. Check out these tips to learn how to boost your security as you shop for online deals.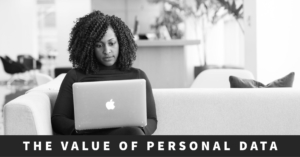 Mining personal data is a gold rush for many companies. But what does it mean for individuals? Read more.
Resources by the National Cyber Security Alliance

In this day and age, employees are more connected than ever. The hybrid workplace is here to stay, and for employees, this means relying on connected devices from their home office setups. According to recent data, smart home systems are set to rise to a market value of $157 billion by 2023, and the number of installed connected devices in the home is expected to rise by a staggering 70% by 2025. Read tips for securing your devices.

Internet-connected devices are helping businesses increase efficiency, reduce costs, conserve energy and a whole host of other benefits. However, with all of these benefits come risks to privacy and security. Remember that every new internet-connected device you use is another entry point for a cyber criminal. NCSA recommends businesses connect with caution, and take steps to secure these devices. View the tip sheet.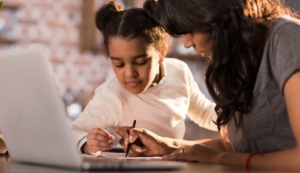 Use the steps in this tip sheet to take security precautions, think about how your information is shared with your smart devices and connect to the internet with more peace of mind. View the tip sheet.
Resources by the Cybersecurity and Infrastructure Security Agency (CISA)

Attackers use a variety of vulnerabilities and phishing attacks to compromise the security of networks and devices. To approach this threat effectively and protect your networks, it is even more necessary to become familiar with cyber essentials. View the tip sheet.

Every time you use the Internet, you face choices related to your security. Friends can be selected, links clicked, websites accessed, and wireless networks can be joined. Your security and the security of the nation depends on making secure online decisions. Making the Internet more safe and secure requires all of us to take responsibility for our own cybersecurity posture. View the tip sheet.
Follow Quanterion on social media to access Cybersecurity Awareness Month information, resources, and more all month long.