Cybersecurity Awareness Month Resources
By Quanterion Solutions Incorporated
Articles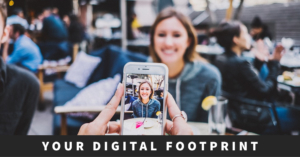 The actions you take online contribute to your digital footprint and may have real-world consequences. Your digital footprint could damage your reputation, may be shared by organizations, and possibly could be obtained by hackers and identity thieves. Learn what a digital footprint is and how you can limit it.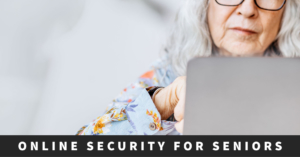 Did you know older adults are five times more vulnerable to tech support scams than other age groups? Tech support scams use scare tactics to persuade users to purchase an expensive "solution" to a nonexistent problem with a computer.
This Cybersecurity Awareness Month, educate an older person in avoiding online scams with these best practices.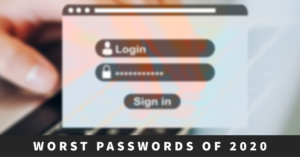 Each annual Cybersecurity Awareness Month, social media is bombarded with tips for secure passwords. But what specifically are the worst passwords to avoid?
Enter the NordPass "Top 200 Most Common Passwords of the Year 2020." This extensive list provides eye-opening information about recent passwords that have become so prevalent that many can be hacked in mere seconds or less. Find out if any of your passwords are on the list.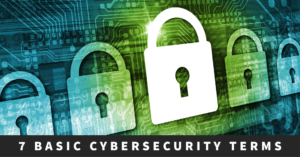 The Cybersecurity Awareness Month of 2021 marks a new era in information technology. It's an era in which your role in protecting your data and privacy is vastly different than it was before the COVID-19 pandemic. Quanterion Solutions fully supports more involvement by you – the everyday Internet user – and has outlined seven basic terms to help you protect your personal online security.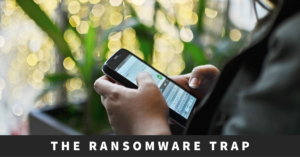 Ransomware attacks crashed down on schools, hospitals and government agencies in torrents last year, taking advantage of the entities providing education, healthcare and assistance to individuals during the COVID-19 pandemic.
Even worse, the ransomware threat is escalating by leaps and bounds. This menacing type of malware attacks a new victim every 14 seconds. Learn what ransomware is and how to protect against it.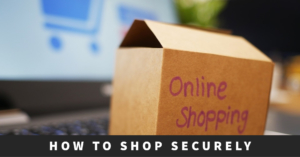 Shopping season kicks off next month! While millions of Americans will enjoy online deals this holiday season, cybercriminals will be targeting unsuspecting shoppers. Your personal and financial data, device health, identity, money, and more are at stake as criminals seek to catch you off-guard. Check out these tips to learn how to boost your security as you shop for online deals.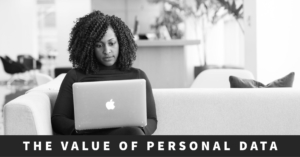 Mining personal data is a gold rush for many companies. But what does it mean for individuals? Read more.

Phishing is the most common cybercrime of 2020, according to the FBI, placing organizations and individuals under an increased threat of stolen or compromised data, assets, identities and systems.
Although the threat landscape has worsened, the fact that businesses remain a target for scammers has not changed. Help your organization protect itself against phishing attacks with these tips. Read more.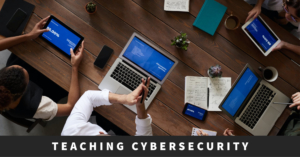 Quanterion Solutions interviewed Cybersecurity Faculty Instructor James Rice (Mohawk Valley Community College) to explore today's challenges and opportunities in cybersecurity education. Read the interview.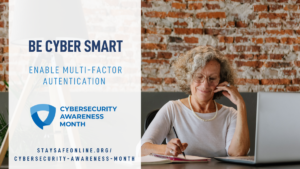 At a time when we are more connected than ever, being "cyber smart" is of the utmost importance. This year has already seen more than a fair share of attacks and breaches, including the SolarWinds and Kaseya breaches as well as high-profile attacks on the Colonial Pipeline and other critical infrastructure. Furthermore, as has been underlined by these recent breaches, cyber attacks are becoming more sophisticated with more evolved bad actors cropping up each day. Luckily, there are several steps that we can take on a daily basis to mitigate risks and stay one step ahead of malefactors. Read more.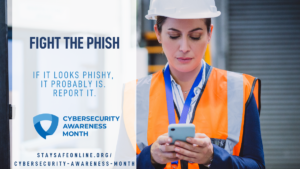 Despite often being overlooked in terms of hype, phishing has been a mainstay in the cybersecurity threat landscape for decades. In fact, 43% of cyberattacks in 2020 featured phishing or pre-texting, while 74% of U.S. organizations experienced a successful phishing attack last year alone. That means that phishing is one of the most dangerous "action varieties" to an organization's cybersecurity health.  Read more.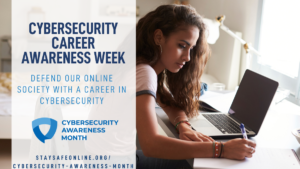 Cybersecurity is one of the hottest sectors today, with new threats and challenges emerging each day. And with that, there is a huge push being undertaken by both business and education sectors to attract individuals toward a degree and career in cyber. Interested in joining this exciting new workforce? Read more.

In this day and age, employees are more connected than ever. The hybrid workplace is here to stay, and for employees, this means relying on connected devices from their home office setups. According to recent data, smart home systems are set to rise to a market value of $157 billion by 2023, and the number of installed connected devices in the home is expected to rise by a staggering 70% by 2025. Read tips for securing your devices.
Videos
Advanced Persistent Threats (APTs)

Advanced Persistent Threats, or APTs, represent a growing and dangerous facet of today's cybersecurity threat framework. These targeted attacks can remain undetected from months to years. This video reveals common indicators of an APT, the typical APT life-cycle and more.
Password Security
Phishing
Follow Quanterion on social media for cybersecurity resources, tips, and more.