Reliability Data
Quanterion Solutions is renowned for its extensive reliability data collections, which includes failure rate data on hundreds of thousands of both electronic and nonelectronic components.
The company offers custom reliability data agreements to companies interested to integrate failure rate data into their systems and software. Quanterion Solutions' clients in this area have been able to produce cutting-edge software for calculating product and system reliability with the use of our failure rate data.
See below for Quanterion Solutions' reliability databooks. Click to view our reliability tools.
Reliability Databooks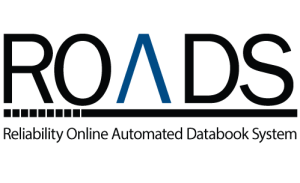 Reliability Online Automated Databook System (ROADS) – All Databooks (NPRD EPRD FMD) Subscription
The Reliability Online Automated Databook System (ROADS) is a subscription service that provides customized access to all of the following databooks: Nonelectronic Parts Reliability Data (NPRD), Electronic Parts Reliability Data (EPRD), Failure Modes / Mechanisms Distribution (FMD).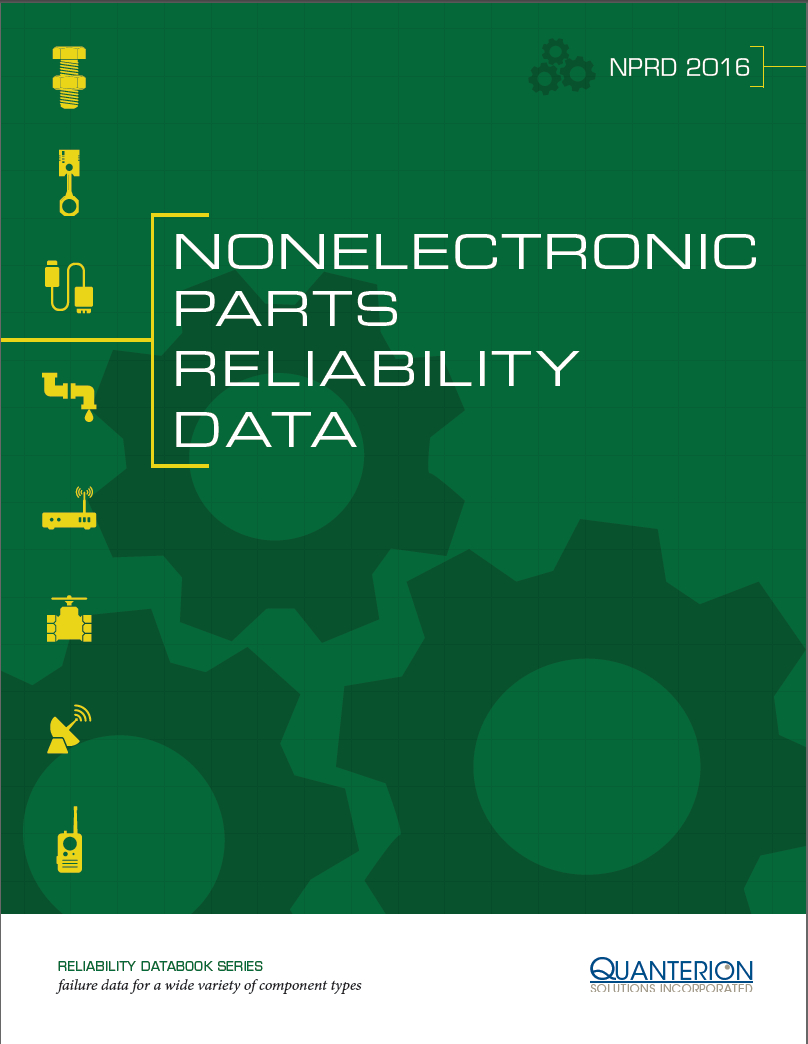 Nonelectronic Parts Reliability Data (NPRD-2016)
Nonelectronic Parts Reliability Data (NPRD) presents field failure rate data on a wide variety of electrical assemblies and electromechanical/mechanical parts and assemblies. Compared to its predecessor NPRD-2011 publication, NPRD-2016 adds 138,000 new parts and over 370 billion part hours, representing approximately a 400% increase in content. The expanded part types and data in NPRD-2016 cover ground, airborne and naval environments.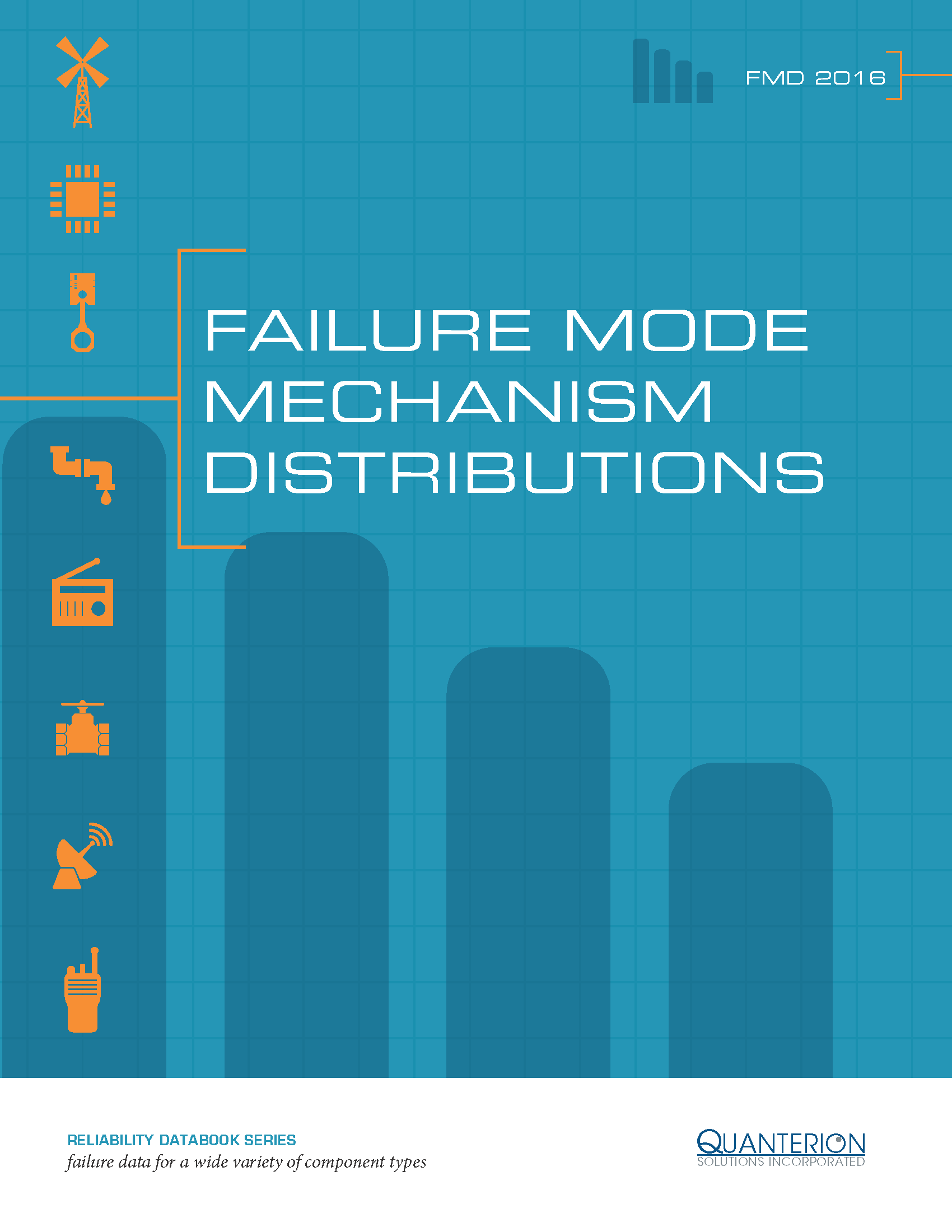 Failure Mode/Mechanism Distributions (FMD-2016)
The 2016 Edition of the Failure Mode/Mechanisms Distribution (FMD-2016) contains field failure mode and mechanism distribution data on a variety of electrical, mechanical, and electromechanical parts and assemblies. This data can be used to apportion an item's failure rate into modal elements and assist in the performance of reliability analyses and assessments such as Failure Modes, Effects and Criticality Analysis (FMECA) and Fault Tree Analysis (FTA).  FMD-2016 contains over 990,000 new records, a 10 fold increase over the 98,000 records presented in its predecessor, FMD-2013.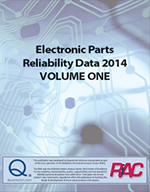 Electronic Parts Reliability Data (EPRD-2014)
The 2014 edition of the Electronic Parts Reliability Data publication contains field failure rate data for commercial and military electronic components for use in reliability analyses. Component types include integrated circuits, discrete semiconductors (diodes, transistors, optoelectronic devices), resistors, capacitors, and inductors/transformers.
Would you like to discuss a consulting, data agreement, training or other reliability solution for your organization? Contact Senior Reliability Engineer Richard Wisniewski at rwisniewski@quanterion.com.
View Quanterion's complete catalog of reliability engineering publications, tools, and remote training opportunities. 
Find Quanterion Solutions on social media to access more reliability engineering information, resources, and more.