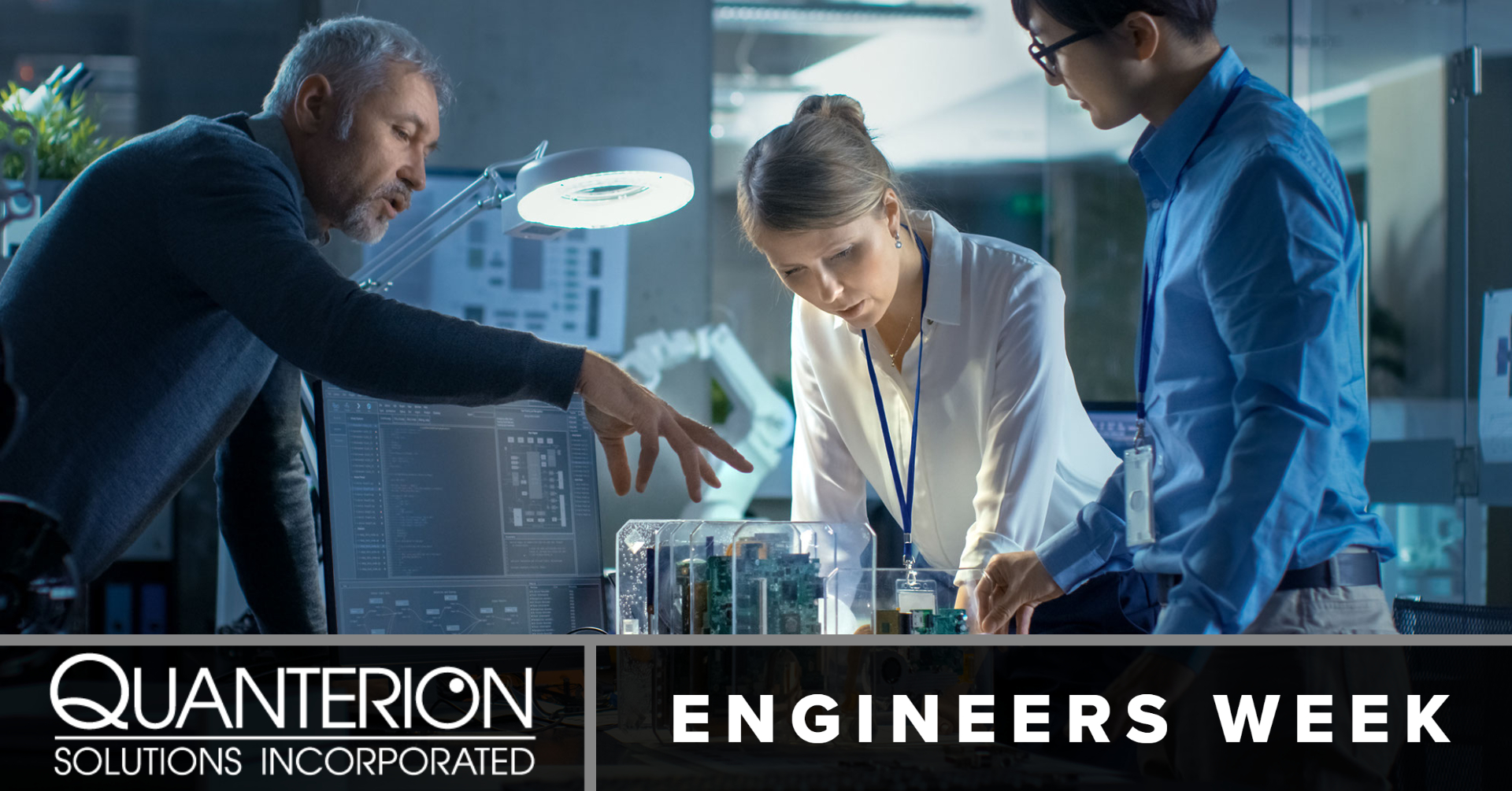 Resources and Discounts for Engineers Week
Feb. 19-25, 2023 is Engineers Week! This annual initiative to recognize engineers and build tomorrow's engineering workforce was founded by the National Society of Professional Engineers (NSPE) in 1951. This year's theme is "Creating the Future."
See below to discover reliability engineering training opportunities and discounts on reliability engineering resources for Engineers Week.
Upcoming Reliability Engineering Training
Quanterion Solutions is hosting Reliability 101: Introduction to Reliability Engineering on June 13-15, 2023 in Virginia Beach.
Reliability 101 teaches basic reliability principles and analyses. Design engineers, reliability engineers, product/program managers, and anyone interested to gain an understanding of reliability engineering will benefit from this course.
Register by March 31 for Reliability 101 to get the $200 early bird discount!
Reliability Engineering Resource Discounts

The Quanterion Automated Reliability Toolkit for Enhancing Reliability (QuART ER) is a multipurpose reliability engineering tool that includes tools for design and analysis, testing, production, field work, and other stages in the engineering process.
Buy QuART ER at a 15% discount during Engineers Week, which ends on Feb. 26.
Get QuART ER for free when you sign up for Reliability 101, which will be hosted June 13 -15, 2023 in Virginia Beach.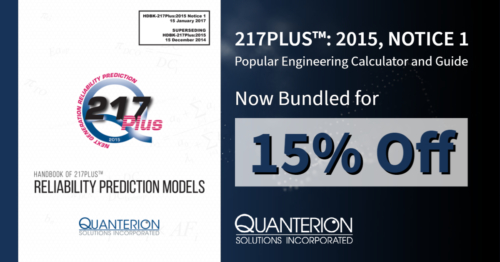 Receive 15% off a bundle of two of Quanterion's most popular products, the 217Plus™: 2015, Notice 1 Spreadsheet Calculator and the Handbook-217Plus™: 2015, Notice 1.
Combined, these products minimize the time and cost of generating customized and relevant data to fit into practically any overall quality and reliability program.
Buy the 217Plus calculator and handbook at 15% off!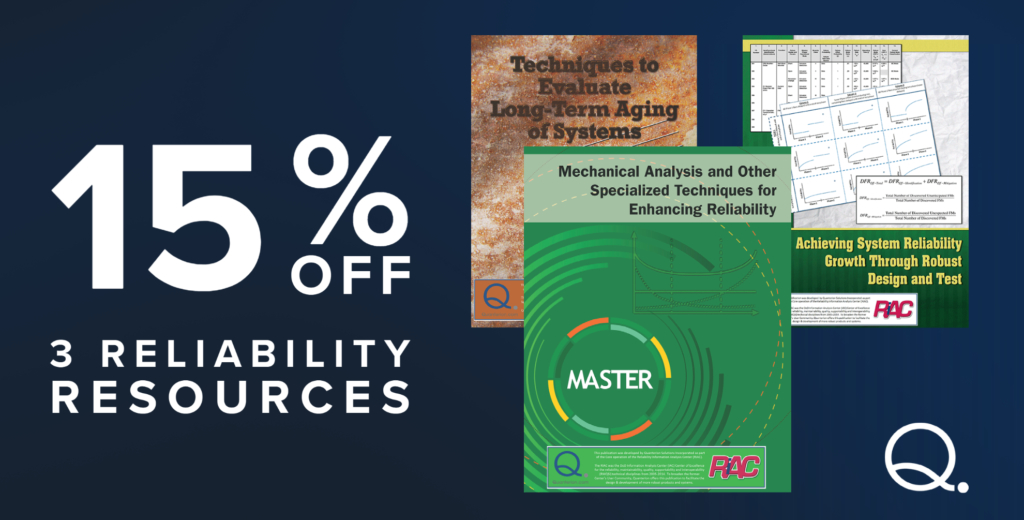 Get three reliability engineering handbooks for $238! You'll receive Achieving System Reliability Growth Through Robust Design and Test, Techniques to Evaluate Long-Term Aging of Systems (LAST), and Mechanical Analysis and Other Specialized Techniques for Enhancing Reliability (MASTER).
These resources will show you how to perform mechanical analyses; design your products with an understanding of long-term aging effects on parts, and equipment, and more.
Buy all three reliability publications for just $238!
Need assistance with reliability engineering at your company? Let our experienced engineers walk you through your options and perform an analysis. Email us at qinfo@quanterion.com or learn more about our reliability consulting.
Stay informed! Sign up for reliability engineering news.
View Quanterion Solutions' catalog of reliability engineering training, publications, and tools.
Follow Quanterion Solutions on social media to access more reliability engineering information, resources, and more.