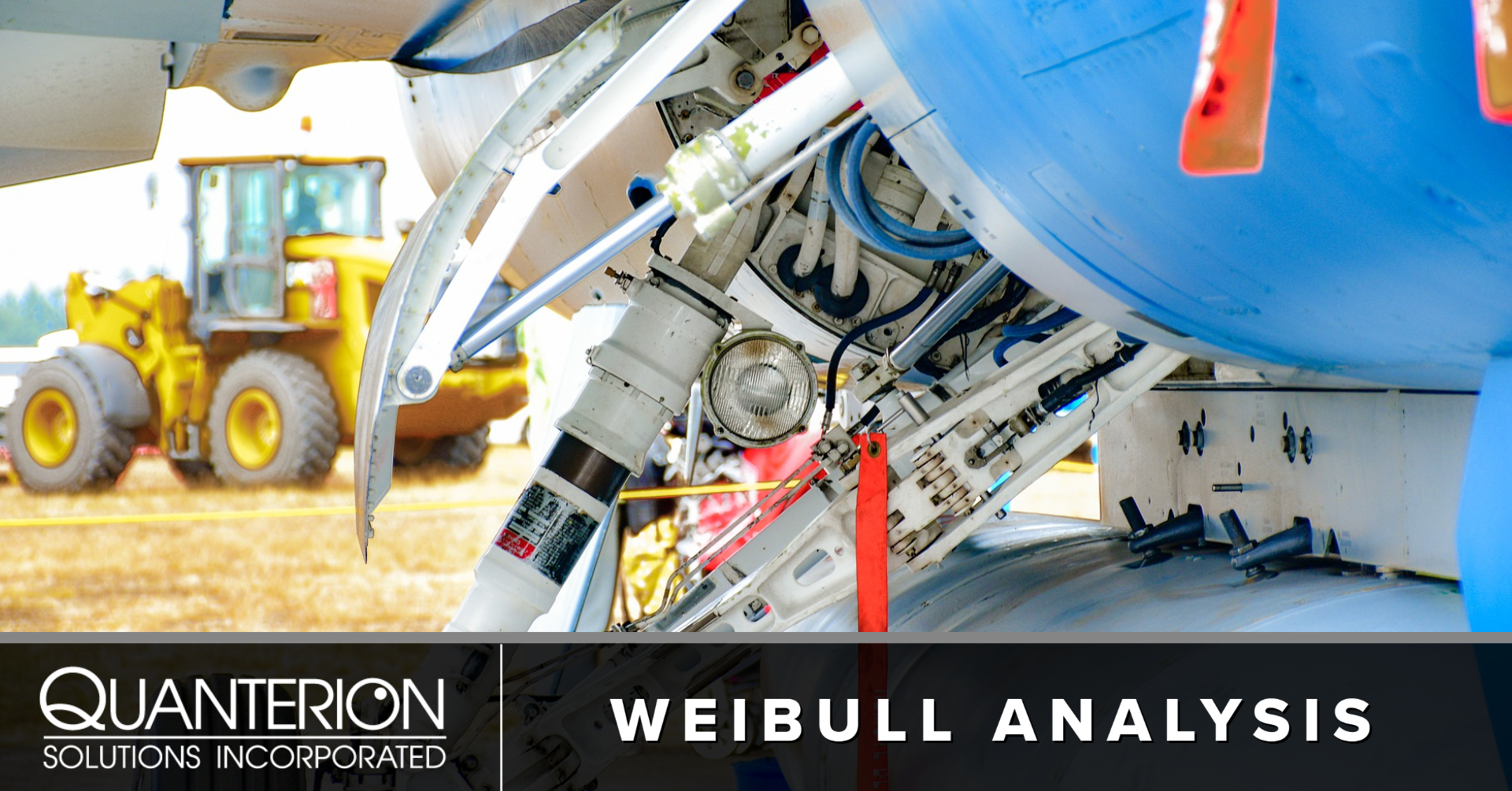 What is Weibull Analysis?
Weibull Analysis is a statistical analysis that is used to determine reliability characteristics and trends from field and/or test failure data. It allows decisions to be made based on a limited amount of data. The Weibull distribution can be fit to datasets exhibiting an increasing, decreasing, or constant failure rate, a unique factor that separates it from other statistical distributions.
Results for a two-parameter Weibull Analysis provide estimates of an improving/degrading reliability trends and the characteristic life.
What's the payoff?
Analysis results can be used to:
Determine warranty periods
Develop maintenance schedules
Determine spare parts inventory
Identify manufacturing issues
Reveal competing failure modes
Differentiate items used under different operations, conditions
How can Quanterion Solutions help?
Perform Weibull, WeiBayes or Dauser shift analyses to characterize the reliability of your products
Develop custom software tools to automate Weibull analysis of the data in your databases
Define corrective actions for problems identified as the result of Weibull, WeiBayes and other forms of reliability analyses
Develop corrective action tracking systems
Help develop data collection processes and systems so that the right data is available for analysis and decision making
Provide training in Weibull analysis techniques
To find out how you can access these services for your organization, call (877) 808-0097 (toll free), or (315) 732-0097 or email qinfo@quanterion.com
Fall 2021 Weibull Analysis training now available!

Quanterion Solutions is offering a three-day Weibull Analysis course on Tuesday, Sept. 14 through Thursday, Sept. 16, 2021 at the San Diego Training and Conference Center in San Diego, CA.
Why do you need to take this course?
Weibull analysis is the starting point to problem-solving for most production reliability and maintainability issues. If you are an engineer, manager or engineering student, you will need to understand basic failure distributions, reliability engineering math, analyses, and data comparisons. Quanterion's Weibull Analysis course will teach you all that and more.
If you want to develop your engineering knowledge, learn how to perform real-world life data analyses and applications to products, or simply deepen your understanding of reliability analyses to enrich your technical career, this course is for you.
Course Dates
Tuesday, Sept. 14, 2021 through Thursday, Sept. 16, 2021.
Course Location
San Diego Training and Conference Center
450 B Street, Suite 650
San Diego, CA 92101
Group Discount
Groups of three to four receive a 10% discount and groups of five or more receive a 20% discount.
Course Registration Deadline
Sept. 1, 2021
Discover the benefits of attending this course including a free download of the popular System Reliability Toolkit-V – hundreds sold!
View Quanterion Solutions' Weibull analysis resources including training and publications. 
Find Quanterion Solutions on social media to access more reliability engineering information, resources, and more.