In response the growing cybersecurity threat, nearly all organizations (government and commercial) are required or strongly encouraged to implement an information security program to safeguard their information systems and the data that they process. Quanterion specializes in cyber compliance services for both government and industry, providing expertise related to the following information security frameworks and requirements.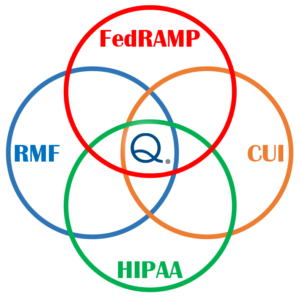 National Institute of Standards and Technology (NIST) Risk Management Framework (RMF)
For Federal organizations and DoD agencies
Federal Risk and Authorization Management Program (FedRAMP)
For Cloud Service Providers (CSPs) and government customers utilizing cloud services
Controlled Unclassified Information (CUI)
For public and private organizations handling government data
Health Insurance Portability and Accountability Act (HIPAA)
For healthcare providers, large and small, and covered entities (associates, subcontractors, etc.)
Get-Well Plans for Security Vulnerabilities
Automated Tool Configuration & Population
Incident Response and Disaster Recovery Plans
Security Plan Development.

Certified Expert Independent Assessors (CEIA)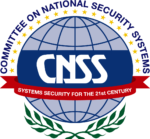 CNSS Information Systems Security (INFOSEC) Professional, NSTISSI No. 4011
Contact us to get started today.