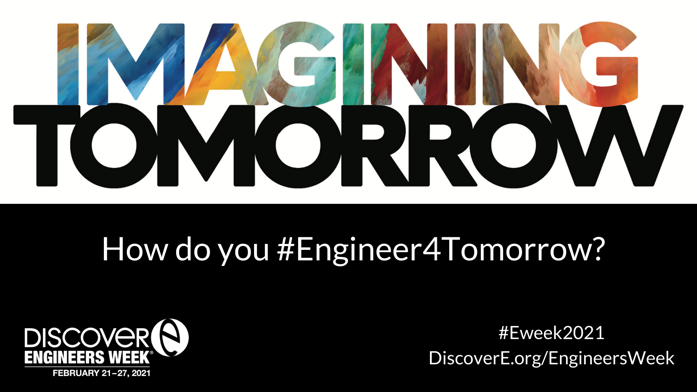 Engineers Week is Feb. 21-27, 2021. This year's theme is "Imagining Tomorrow." 
As we imagine tomorrow, engineers will be at the heart of the solutions to make the world a better place.
Reliability Engineering Resources
View Quanterion's RMQSI Knowledge Center for reliability engineering information, techniques and tools.
This extensive resource includes reliability engineering topics, data and tools, reliability and maintainability engineering consulting information, tutorials, videos, guides, databooks and toolkits, and more!
Reliability Engineering Tools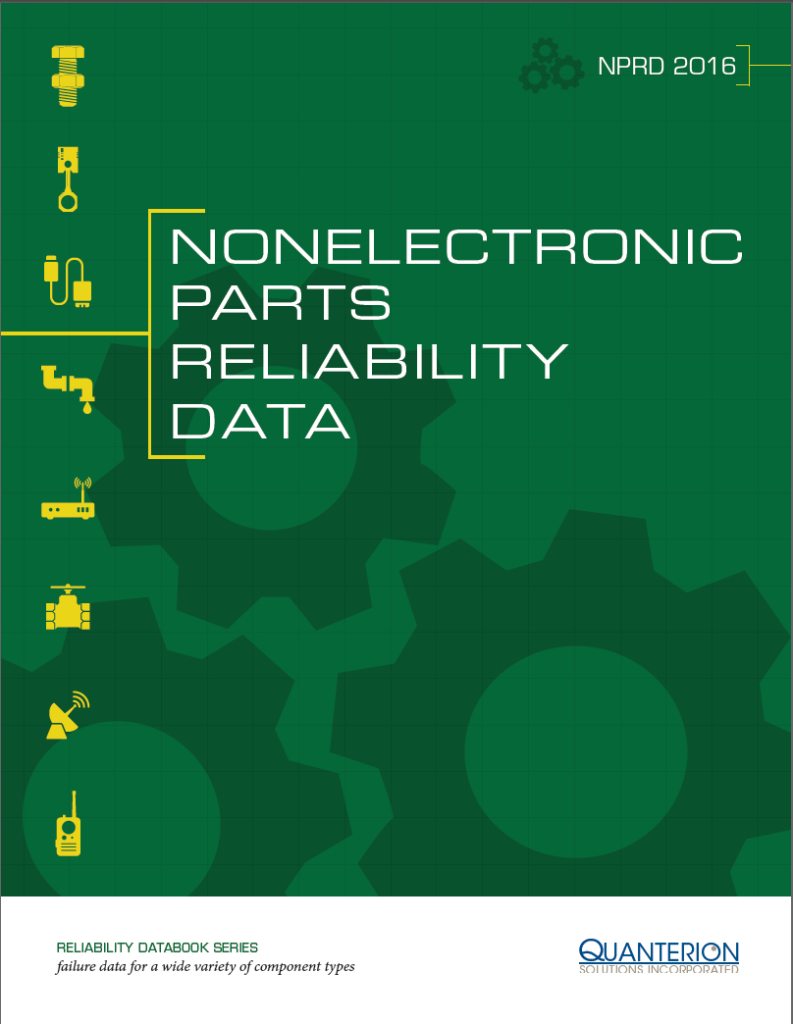 Nonelectronic Parts Reliability Data – NPRD-2016 
NPRD-2016 provides historical reliability data on a wide variety of part types to aid engineers in estimating the reliability of systems for which their own data does not already exist. Sound reliability engineering practices must include knowledge of the failure physics of all critical components, modules and interconnection assemblies in a system. Knowledge of life-limiting failure mechanisms and how these mechanisms will behave in the intended use environment is also necessary. Only in this manner can robust designs be ensured.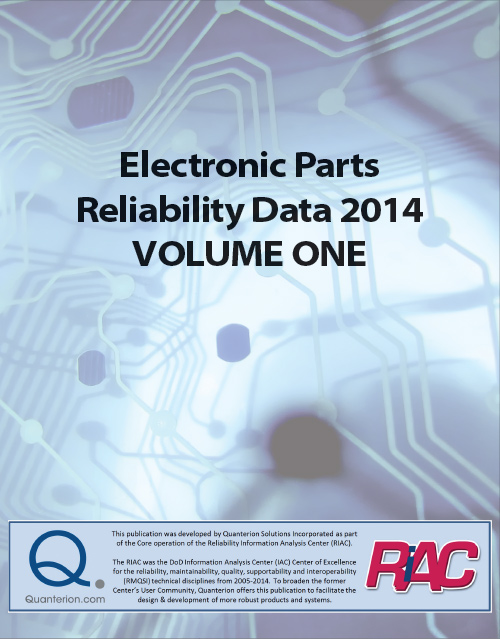 Electronic Parts Reliability Data – EPRD-2014
This document contains reliability data on both commercial and military electronic components for use in reliability analyses. It contains failure rate data on integrated circuits, discrete semiconductors (diodes, transistors, optoelectronic devices), resistors, capacitors, and inductors/transformers, all of which were obtained from the field usage of electronic components. Data includes part descriptions, quality level, application environments, point estimates of failure rate, data sources, number of failures, total operating hours, miles, or cycles, and detailed part characteristics.
Failure Mode / Mechanism Distributions – FMD-2016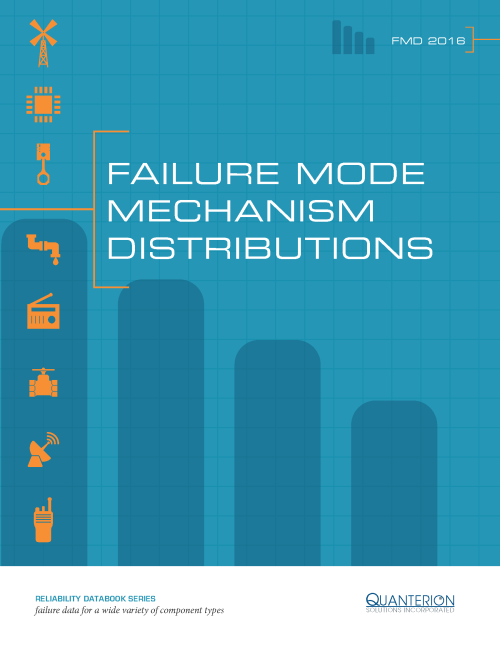 This databook contains field failure mode and mechanism distribution data on a variety of electrical, mechanical, and electromechanical parts and assemblies. This data can be used to assist in the performance of reliability analyses and assessments such as Failure Modes, Effects and Criticality Analysis (FMECA) and Fault Tree Analysis (FTA).
FMD-2016 represents over 990,000 new records, a 10-times increase over the 98,000 records presented in its predecessor, FMD-2013. The CD-ROM version assists in rapid data retrieval.
View Quanterion's complete catalog of reliability engineering publications, tools, and training opportunities. 
Join Quanterion on social media to access engineering information, resources, and more.