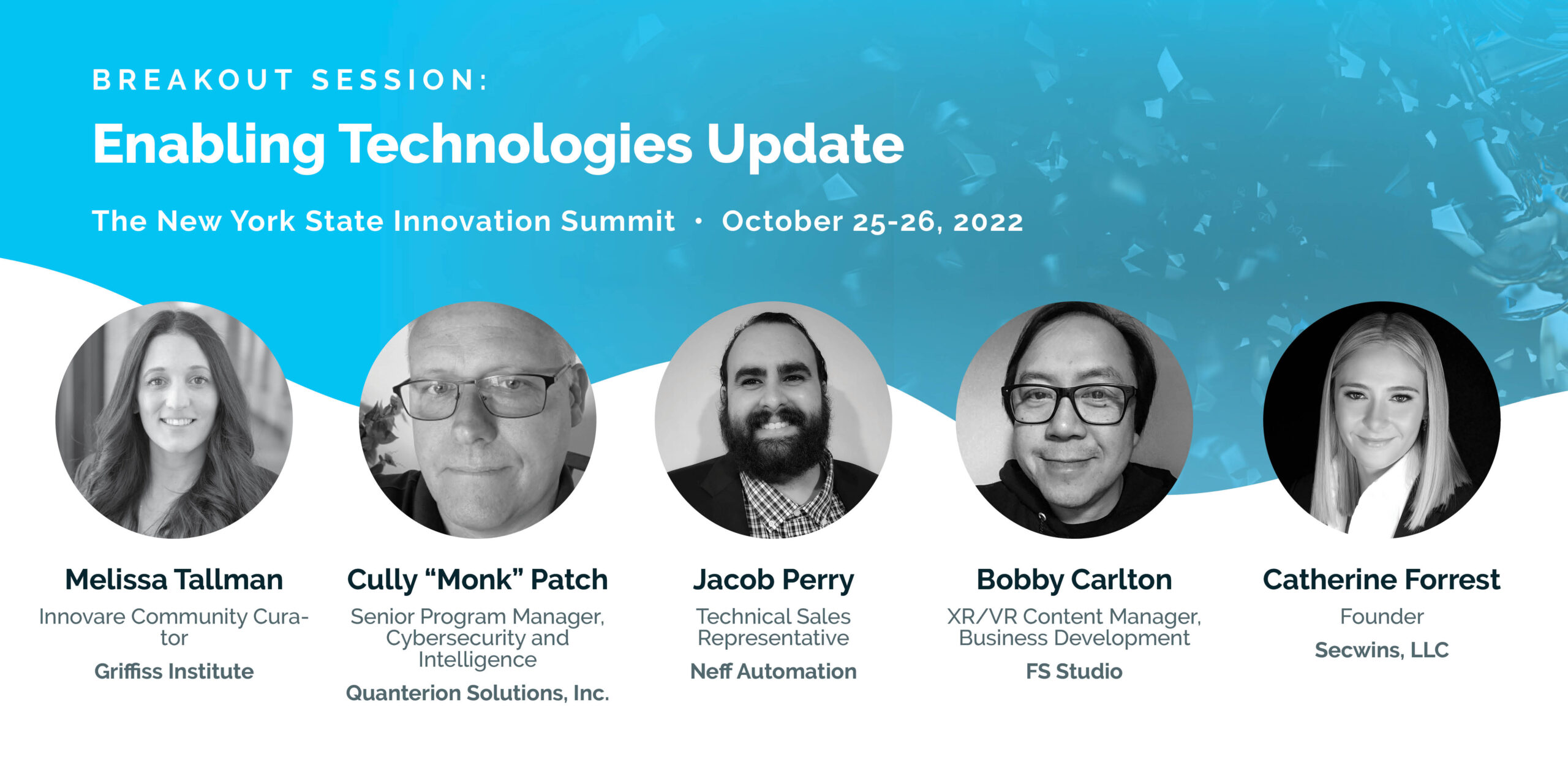 Cully Patch, Quanterion Solutions' Senior Program Manager for Cybersecurity and Intelligence, is an invited panelist at the New York State Innovation Summit in Buffalo, N.Y. on Oct. 25-26. This event provides an opportunity for NYS organizations to showcase and discover emerging technologies that support innovation and drive business growth. The NYS Innovation Summit is part of the Empire State Development's Division of Science, Technology and Innovation (NYSTAR), and fosters collaboration, highlights new innovations, and connects subject matter experts with industry.
NYSTAR and FuzeHub, a statewide manufacturing and technology center, will host the event at the Buffalo Niagara Conference Center. Cully Patch will speak in the "Enabling Technologies Update" breakout session. The discussion is expected to delve into solutions that leverage data to enable manufacturing processes and companies to become more efficient, economic, and resilient.
"Quanterion Solutions is first and foremost a technical data analysis company supporting government and commercial customers with recent work including Internet of Things (IoT) and cloud-centric distributed data management architectures," said Patch. "The options are endless for effectively applying data to drive business growth. We are excited to join other panelists to discuss data solutions and new technological advances that companies can utilize to improve their productivity and competitive edge."
Learn more about Quanterion Solutions' data analysis and other data solutions for software engineering, cybersecurity, reliability engineering, and other industries: https://www.quanterion.com/solutions/
Stay connected! Sign up for our cybersecurity email list to receive industry news, resources, and more.
Find Quanterion on social media to access cybersecurity resources, tips and more.