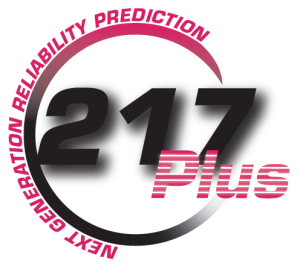 Quanterion's 217Plus™ Training Video is designed to introduce reliability engineers to 217Plus™ System Reliability Assessment Methodology, as well as the 217Plus™ Software tool developed for use in assessing the reliability of military and commercial equipment and systems.
This video is offered for an unlimited number of views during a three-month subscription period and can be viewed on any browser-enabled device.
Please Note, this training video covers the RIAC 217Plus™ Software tool (2006), which does not include the new and updated models from Quanterion's 217Plus™:2015 Handbook.
Subscription price: $99

Copyright © 2003 by Quanterion Solutions Incorporated. This training video was developed by Quanterion Solutions Incorporated. The training materials developed and provided in the presentation of this video are for the sole use of the student purchasing the course. These materials are protected by U.S. Copyright Law and may not be copied, automated, resold or re-distributed to multiple users by the student (or his/her sponsoring organization) without the express written permission of Quanterion Solutions Incorporated. If copying, automating, reselling or re-distribution of this copyrighted material is desired, please contact 877.808.0097 (toll free) or 315.732.0097 for licensing information.