Quanterion Solutions Incorporated provides quality analytical services across a wide range of technical disciplines for both government and commercial customers. Our diverse staff of knowledgeable subject matter experts (SMEs) brings expertise from several scientific fields, and our experience with the collection, synthesis and dissemination of scientific and technical information (STI) ensures that we can deliver solutions to solve even the most challenging technical problems.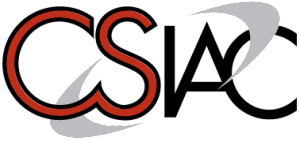 Quanterion operates the Cyber Security and Information Systems Information Analysis Center (CSIAC), a DoD center of excellence in Cyber Security, Software Intensive Systems Engineering, Knowledge Management and Modeling & Simulation, supporting the interactive Community of Practice (CoP) knowledge center and performing Core Analysis Tasks (CATs) in relevant topic areas.

Quanterion operates the DoD's Defense Threat Reduction Information Analysis Center (DTRIAC), conducting analytical activities, preserving and expanding the knowledge base, providing research related to DTRA mission areas, and conducting outreach to the chemical, biological, radiological, nuclear and explosive community on combating weapons of mass destruction topics.