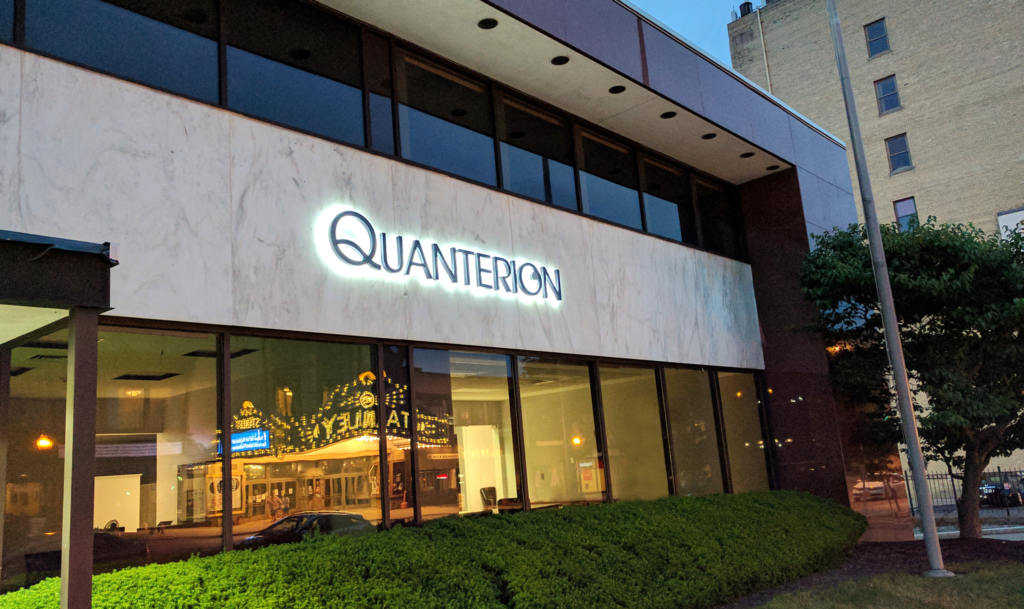 Quanterion Lands Research Contract
This article was published by the Central New York Business Journal.
UTICA, N.Y. — Quanterion Solutions, Inc. has been selected for a Phase I Small Business Innovation Research (SBIR) award titled "Internet of Things Onboarding Capability (IoTOC)" to develop cloud-based IoT acceptance test methodologies for Air Force systems integration.
The SBIR, sponsored by the Air Force Research Laboratory Information Directorate, is the second one awarded to Quanterion in the past quarter.
Quanterion's mission is to develop a proof-of-concept framework to test and onboard Internet of Things (IoT) technologies for Department of Defense (DoD) implementations. The framework will bring a software-defined IoT/Industrial IoT Test as a Service capability that protects an installation's critical infrastructure while integrating new IoT technologies. The company will work with Information Directorate engineers as well as contributing scientists from national laboratories to construct the Phase I design systems.
The new SBIR effort, motivated by a collection of standards and guidelines, aims to address challenges presented by IoT heterogeneity and interoperability while integrating automated testing capabilities to improve efficiency.
"This distributed IoT testing capability is a key build on to Quanterion's cloud-based, open end-to-end testing ecosystem for the local Rome Defense Industrial Base to more rapidly enable development and obtain Authority to Operate (ATO) accreditation of DoD capabilities," Quanterion's Cybersecurity Program Manager Cully Patch said in a release.
Quanterion partnered with Idaho National Laboratory and the Pacific Northwest National Laboratory to deliver this Phase I solution.
Headquartered in Utica, Quanterion specializes in analytical services, products, and training across a range of disciplines including cybersecurity; managed cloud services; reliability, maintainability, and quality; information-systems management; software development; information and knowledge management; and C4ISR systems and software.
Stay connected! Sign up for Quanterion Solutions' cybersecurity email list to receive industry news, resources, and more.
Find Quanterion Solutions on social media to access cybersecurity resources, tips and more.