New York City has been the United States' epicenter for the COVID-19 pandemic; as the Chief Quality Officer and Deputy Chief Medical Officer for Northwell Health, Dr. Mark Jarrett was uniquely positioned to witness all aspects of the city's response. Northwell Health has had more than 15,000 COVID-19 patient discharges to date, with a peak of 3600 inpatients (with 800+ on ventilators for a week) in April of this year.  Using this experience, Dr. Jarrett will cover lessons learned to date from the pandemic response, breaking the effort into three distinct phases:
1) Responding to the Surge, 2) Recovery, and 3) Resurgence.
The Response Phase will discuss New York's response structure, testing, personal protective equipment, staffing, bed surge capacity, and data management.  Dr. Jarrett will then share insights from the Recovery Phase, to include methods to ensure the safety for patients and staff as well as providing mental health support for the staff during both the surge and recovery.  Finally, he will cover the current phase, Resurgence, and discuss planning for anticipated small COVID-19 peaks in the summer, preparation in the event of a major resurgence, predictive models, and combating confounding factors such as the impending hurricane season and the flu.
Presenter: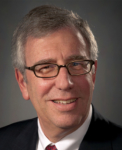 Dr. Mark Jarrett, MD, MBA, MS
Dr. Mark Jarrett serves as the Chief Quality Officer and Deputy Chief Medical Officer for Northwell Health in Metro New York City; Northwell Health is a non-profit integrated healthcare network that is New York State's largest healthcare provider and private employer with more than 72,000 employees, over 800 hospitals and care centers, and 3300 physicians.  Dr.  Jarrett is also a professor of medicine at the Donald and Barbara Zucker School of Medicine at Hofstra/Northwell, part of the Northwell Health organization.  Prior to joining Northwell, Dr. Jarrett previously served as Chief Medical Officer, Director of Graduate Medical Education, and Emergency Preparedness Coordinator at Staten Island University Hospital (SIUH).  Prior to that appointment, Dr. Jarrett was director of Rheumatology at SIUH from 1982-1999.  Dr. Jarrett has extensive research experience and has been published on the subject of the immune response in systemic lupus erythematosus, quality in healthcare, as well as cybersecurity in healthcare.  Dr. Jarrett is board certified in internal medicine and rheumatology, a Fellow of the American College of Physicians and the American College of Rheumatology, and past president of the Richmond County Medical Society.  He earned his medical degree from New York University School of Medicine and holds a Master of Business Administration from Wagner College and a Master of Science in Medical Informatics from Northwestern University.
Moderator: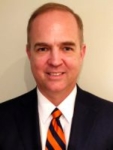 Steve Redifer, Colonel, U.S. Marine Corps (Retired)
Mr. Steve Redifer is the Director of National Capital Region Operations for Quanterion Solutions Incorporated.  His experience includes emergency management, national security affairs, survivability/vulnerability, directed energy weapons, and space systems operations. Mr. Redifer served over 27 years in the U.S. Marine Corps, retiring at the rank of Colonel.  During that time, he commanded the Marine Corps' Chemical-Biological Incident Response Force and Region 8 (Central Europe/Balkans), Marine Corps Embassy Security Group.  His staff experience includes tours at Headquarters Marine Corps as well as serving in the office of the Director, Operational Test and Evaluation.  Mr. Redifer's combat tours include Operation Restore Hope, Mogadishu, Somalia and Operation Iraqi Freedom, Fallujah, Iraq. Mr. Redifer holds an M.S. in Applied Physics and an M.S. in Space Systems Operations from the Naval Postgraduate School, a Master of Strategic Studies from the Air War College, and a Bachelor of Aerospace Engineering from Auburn University.
Request the Slides:
---
Q & A from the Live Webinar:
Read below for questions asked by attendees during the live webinar. Due to time restrictions, not all of these answers were included in the live webinar, but Dr. Jarrett later provided answers to remaining questions.
Can mosquitoes transmit COVID 19?

There is no evidence of that at this time (21 July 2020).

Why is there a huge discrepancy of morbidity and mortality between the USA and other countries? Besides the obvious, is there an acquired immunity from other previous infections with related viruses?

Not clear – Interesting article in 7/22 WSJ on mortality – many factors including denominator, capabilities of a health system, reporting, etc.

Thank you for this information. I am in Texas. My family is confused. First, the goal was to "flatten the curve," now it feels like the goal is to avoid it entirely. It seems that we should be working to live our lives through this, and other viruses, and that it's more hazardous to attempt to avoid it. So, shouldn't we be approaching it individually to be responsible for our own health and if we are high-risk, stay home or protect others? And if we are not, to get on and work through it? Thanks.

Having lived through the NY period, I suggest isolation and masks and only essential work outside the home. When prevalence goes very low, we must continue masks and six- feet distancing. Yes, there are more fatal diseases – but the high transmission and spread of this one makes up for the relatively low mortality rate. Also, there are is now evidence of other possible long term effects – such as neurological.

I had a test with instructions to swab just about one inch in each nostril. It came back negative. In your opinion, how reliable is a "one-inch" insertion test?

We have not yet been able to validate that it is as good as the deeper one. If you are really concerned, you may want to get the nasopharyngeal.

Have you noticed any neurological issues with recovered patients?

We have had young people with strokes. There are ongoing studies on potential long-term effects, but a lot of patients including physicians complain of fatigue and some slight feeling of cognitive changes.

Why is COVID19 considered a pandemic, and H1N1 was not?
Why wear a mask when the virus is small enough to escape a mask?

It seems to stop the droplet spread and may cut out some airborne pathogens.

Do you have any thoughts on Vitamin C and Vitamin D use to boost the immune system?
How accurate are the antibody tests?

This answer depends on the lab. The Northwell lab is 99% specific and 95% sensitive – most commercial labs are probably the same.

The New England Journal of Medicine published an article on, I believe, the 13th of this month saying universal masking in hospitals was a "reflexive reaction to anxiety over the pandemic." They also mention the ability of the mask to spread the virus via droplets since wearers tend to touch or adjust their mask more often, possibly bringing the virus near their mucus membranes. Do you believe there is validity in these statements?

We disagree based on our data on 40,000 frontline staff who we masked from the start.

There was a research paper published in May by the American Chemical Society theorizing that Endogenous Deficiency of Glutathione (gloo·tuh·thai·own) was the most likely cause of serious manifestations and death in COVID-19 patients. To the best of your knowledge, is anyone pursuing using Glutathione injections to help combat this?

I don't know, but will read about it.

Symptoms of COVID-19 now have changed from flu, cough, etc. Currently, not even cough and/or flu but other issues found are the symptoms that confirm COVID-19. Why?

A positive case can be asymptomatic, can present with GI symptoms, etc. It can even present with a stroke or blood clot.