Tuesday, July 21, 1200-1300 EDT
Online on AnyMeeting, YouTube, and Facebook
New York City has been the United States' epicenter for the COVID-19 pandemic; as the Chief Quality Officer and Deputy Chief Medical Officer for Northwell Health, Dr. Mark Jarrett was uniquely positioned to witness all aspects of the city's response. Northwell Health has had more than 15,000 COVID-19 patient discharges to date, with a peak of 3600 inpatients (with 800+ on ventilators for a week) in April of this year.  Using this experience, Dr. Jarrett will cover lessons learned to date from the pandemic response, breaking the effort into three distinct phases:
1) Responding to the Surge, 2) Recovery, and 3) Resurgence.
The Response Phase will discuss New York's response structure, testing, personal protective equipment, staffing, bed surge capacity, and data management.  Dr. Jarrett will then share insights from the Recovery Phase, to include methods to ensure the safety for patients and staff as well as providing mental health support for the staff during both the surge and recovery.  Finally, he will cover the current phase, Resurgence, and discuss planning for anticipated small COVID-19 peaks in the summer, preparation in the event of a major resurgence, predictive models, and combating confounding factors such as the impending hurricane season and the flu.
Presenter: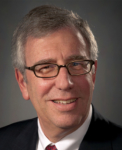 Dr. Mark Jarrett, MD, MBA, MS
Dr. Mark Jarrett serves as the Chief Quality Officer and Deputy Chief Medical Officer for Northwell Health in Metro New York City; Northwell Health is a non-profit integrated healthcare network that is New York State's largest healthcare provider and private employer with more than 72,000 employees, over 800 hospitals and care centers, and 3300 physicians.  Dr.  Jarrett is also a professor of medicine at the Donald and Barbara Zucker School of Medicine at Hofstra/Northwell, part of the Northwell Health organization.  Prior to joining Northwell, Dr. Jarrett previously served as Chief Medical Officer, Director of Graduate Medical Education, and Emergency Preparedness Coordinator at Staten Island University Hospital (SIUH).  Prior to that appointment, Dr. Jarrett was director of Rheumatology at SIUH from 1982-1999.  Dr. Jarrett has extensive research experience and has been published on the subject of the immune response in systemic lupus erythematosus, quality in healthcare, as well as cybersecurity in healthcare.  Dr. Jarrett is board certified in internal medicine and rheumatology, a Fellow of the American College of Physicians and the American College of Rheumatology, and past president of the Richmond County Medical Society.  He earned his medical degree from New York University School of Medicine and holds a Master of Business Administration from Wagner College and a Master of Science in Medical Informatics from Northwestern University.
Moderator: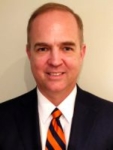 Steve Redifer, Colonel, U.S. Marine Corps (Retired)
Mr. Steve Redifer is the Director of National Capital Region Operations for Quanterion Solutions Incorporated.  His experience includes emergency management, national security affairs, survivability/vulnerability, directed energy weapons, and space systems operations. Mr. Redifer served over 27 years in the U.S. Marine Corps, retiring at the rank of Colonel.  During that time, he commanded the Marine Corps' Chemical-Biological Incident Response Force and Region 8 (Central Europe/Balkans), Marine Corps Embassy Security Group.  His staff experience includes tours at Headquarters Marine Corps as well as serving in the office of the Director, Operational Test and Evaluation.  Mr. Redifer's combat tours include Operation Restore Hope, Mogadishu, Somalia and Operation Iraqi Freedom, Fallujah, Iraq. Mr. Redifer holds an M.S. in Applied Physics and an M.S. in Space Systems Operations from the Naval Postgraduate School, a Master of Strategic Studies from the Air War College, and a Bachelor of Aerospace Engineering from Auburn University.